Tory Burch Foundation —
Empowering women entrepreneurs to spend less time asking how.
Tory Burch Foundation / Brand.com
the ask
Redesign their site to be as forward-thinking as the women it serves.
The Tory Burch Foundation empowers women entrepreneurs to embrace ambition through access to capital, a fellows program and a kick-ass summit… but their online presence wasn't showing up for women the way the foundation was. A regroup and refresh was needed to deliver something that would better reflect the foundation's present efforts and be ready to carry them into the future.
Services
Creative Strategy

 / 
Experience Strategy

 / 
Creative Direction

 / 
Art Direction

 / 
UX / UI Design

 / 
Visual Design

 / 
Content Production

 / 
Copywriting

 / 
Technical Strategy

 / 
Full Stack Development
See the work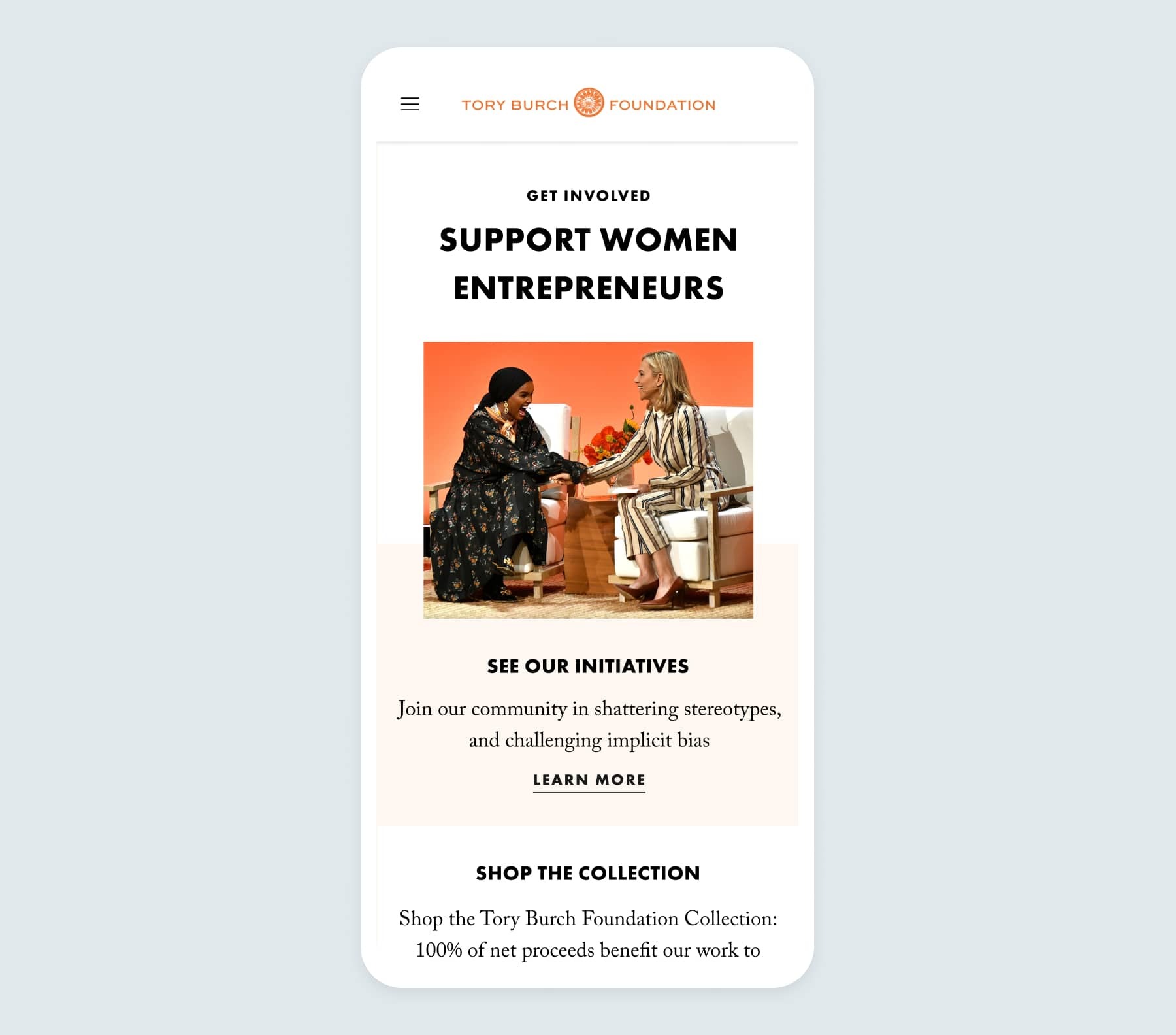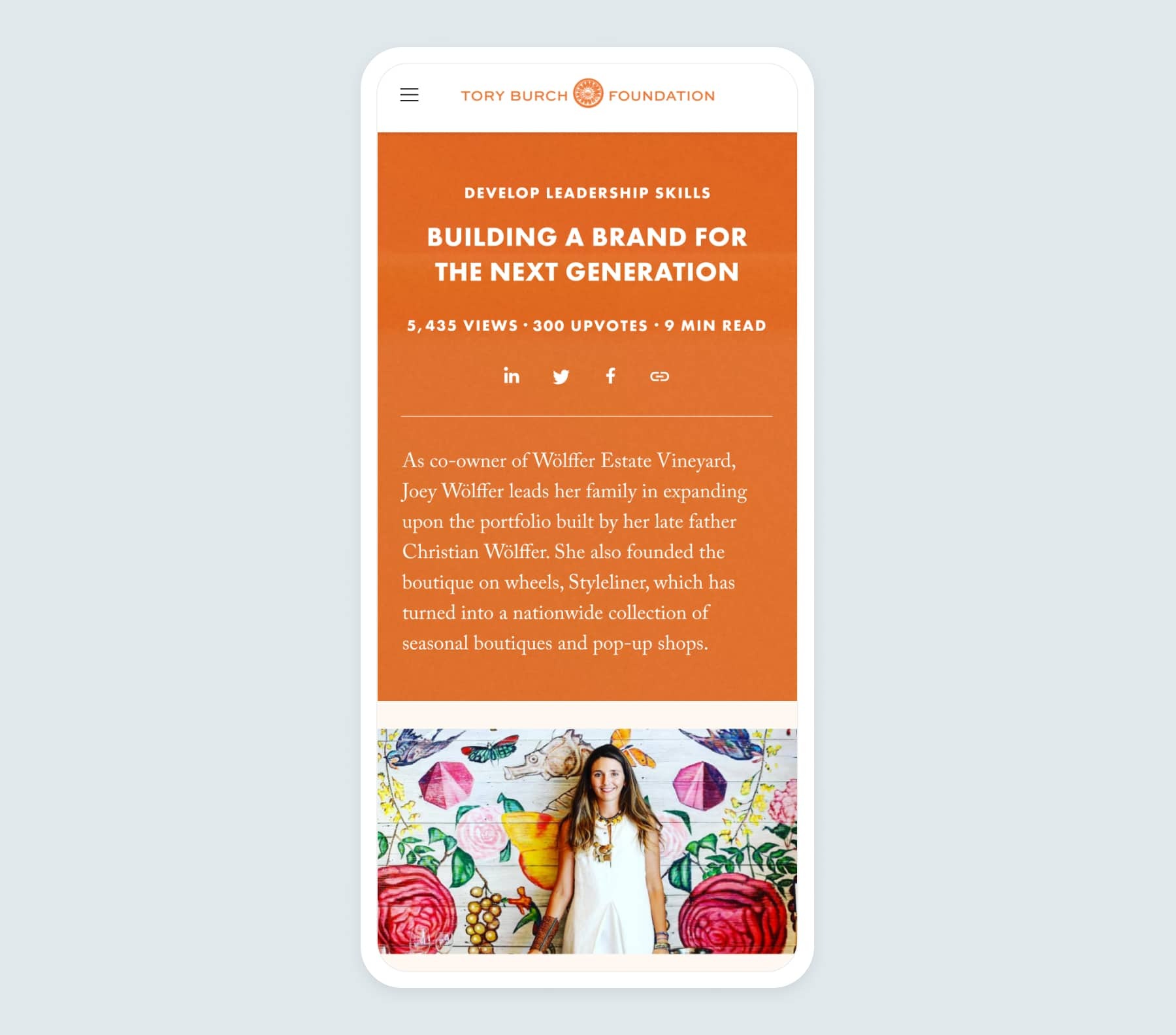 the insight
Finding the right how-to is often harder than what she's actually trying to do.
You've been trying to figure out how to write your business plan for days. Despite the dozens of email lists you've joined and the 700 Chrome tabs you currently have open, you haven't been able to find the type of hands-on help you need. Everything's a little too much #girlboss and not enough "How to Raise Venture Capital to Get Your Startup Funded." You know you can't be the first person to look for this online, so why does it feel that way?
the solution
An intuitive site that's welcoming to the overwhelmed.
We reimagined every touchpoint to work harder for her. Starting with a new site map based on the entrepreneurial journey, we restructured headlines to make search more intuitive, added a homepage section to feature the most upvoted content, and made an interactive survey module for direct feedback. The result was a truly supportive experience where every entrepreneur could get down to business.
See the work
Everything was mobile friendly for future CEOs on the go.