adidas —
Giving runners a better way to share their race story.
Boston Marathon / Event-Based Experiences
the ask
Mark adidas' 30th year as sponsor of the Boston Marathon with (so much) more than a logo on race bib.
When adidas first started sponsoring Boston in the '80s, they were better known for repping Run-D.M.C. than elite-level runners. 30 years later, adidas isn't just keeping up with the race community, they're setting the pace. How could they mark their big milestone by showing support for runners, winning a place in their hearts beyond the finish line?
Services
Art Direction

 / 
Back-End Development

 / 
Concept Development

 / 
Content Production

 / 
Copywriting

 / 
Creative Strategy

 / 
Experience Strategy

 / 
Front-End Development

 / 
Launch Planning

 / 
Motion Design
See the work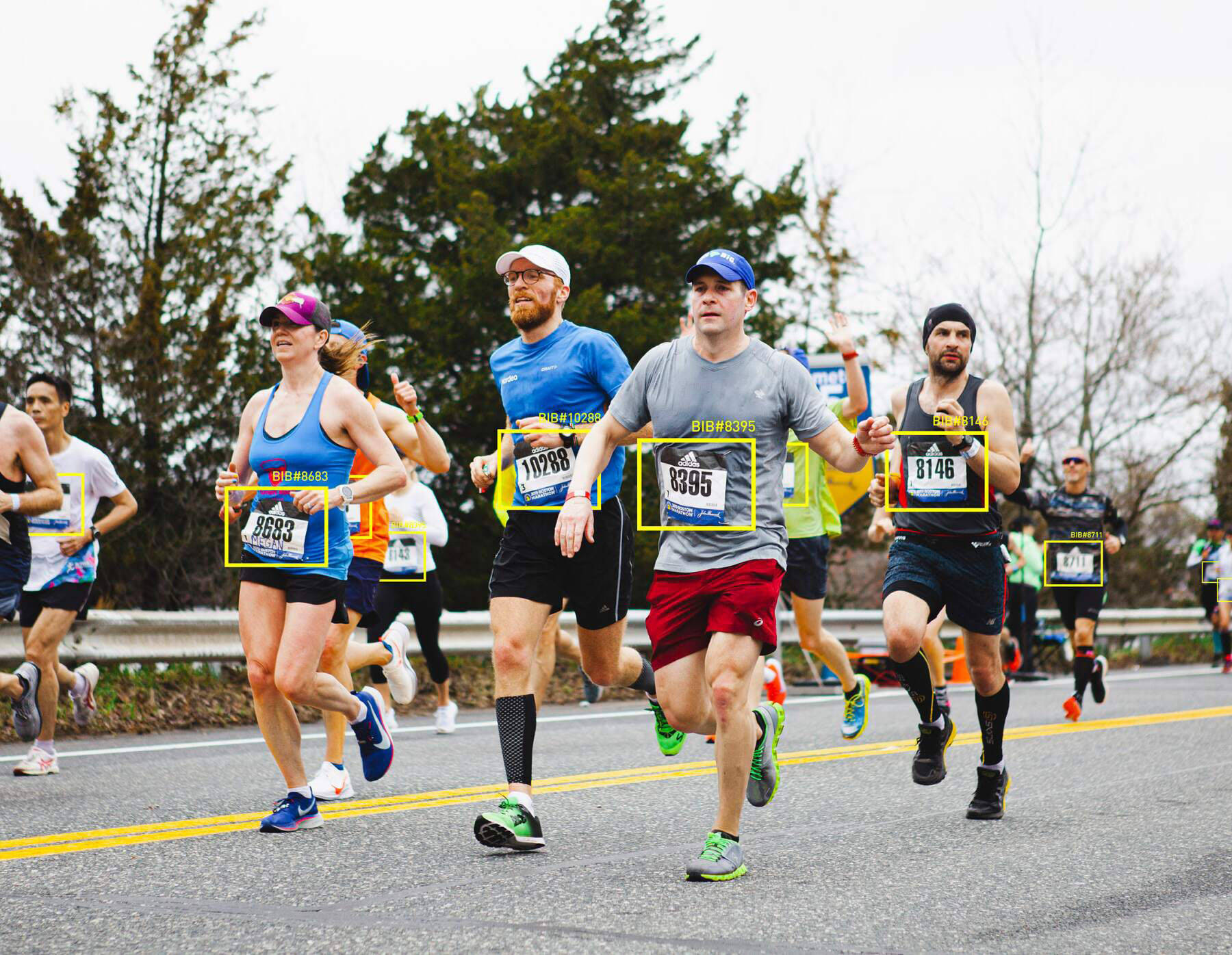 the insight
The race of a lifetime deserves a stronger finish.
You've decided to run Boston. You start waking up at 5am. You train for weeks. Your feet hurt, your legs chafe, you start eating things called energy fuel paste and advanced endurance gel. You actually qualify. You pay fees, you fly to Boston. You navigate the starting line, you push through the pain, you conquer Heartbreak Hill. You run 26.2 freaking miles. And to sum up this legendary experience you get… a blurry finish line photo.
the solution
30,000 highlight films in record time.
How'd we do it? By tapping into the RFID tags in runners' bibs (the things that track their time), the entire race became a content creation engine. Each runner got a video that paired footage of them throughout the race with personalized performance stats to tell their unique marathon story. And the best part? They were signed, sealed, delivered within hours of the race—no #latergrams here.
See it in action
Cameras along the course kept pace with every. single. runner.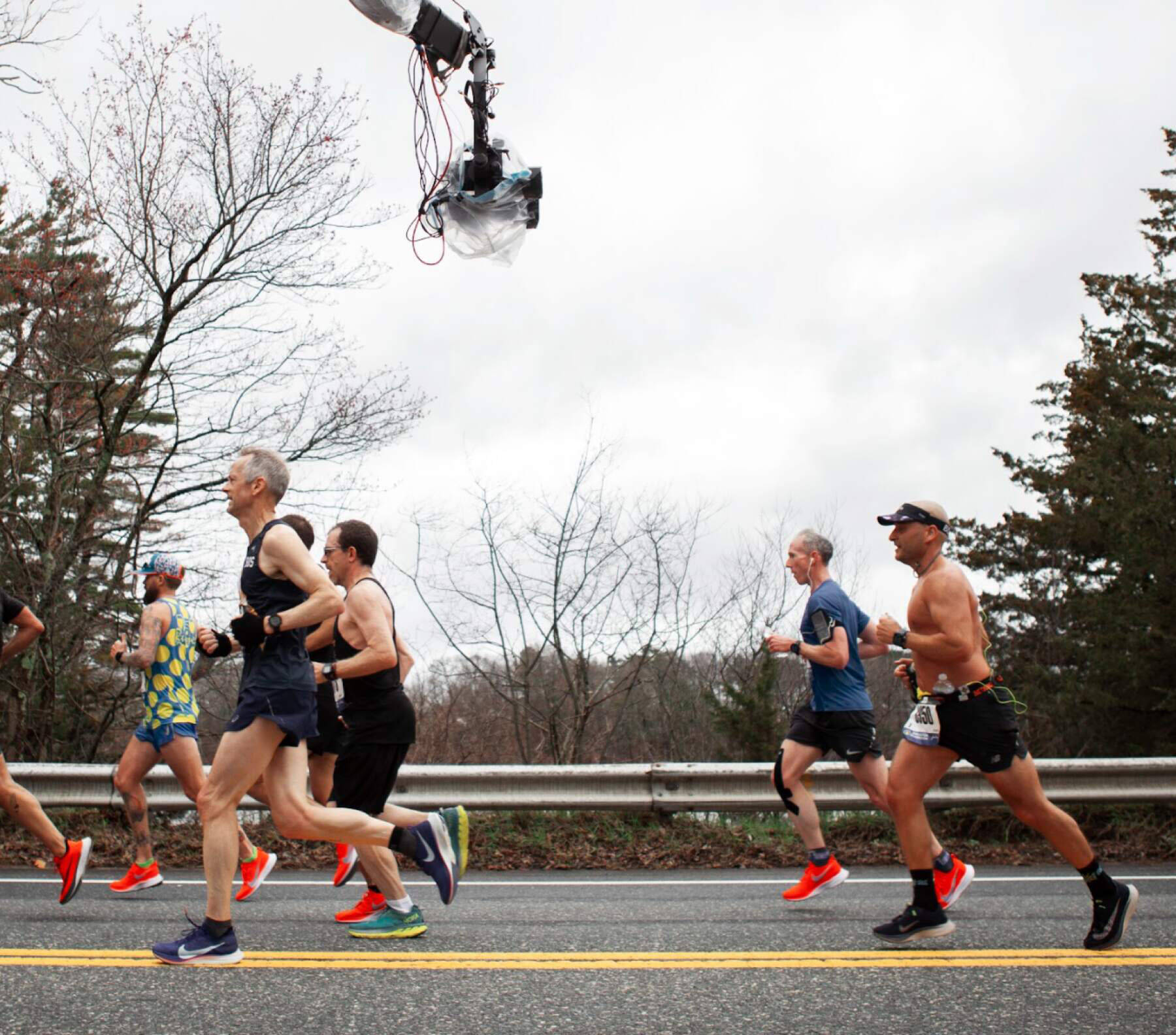 Data from their bibs let us sync up their stats.
THE RESULTS
Taking a victory lap
Runners loved it. So much in fact, that they wanted us to come back and do it again the next year.
"An astounding example that speaks to how effectively content personalization can combat content shock."
— TheNextWeb
"Most runners would love to have a beautifully crafted recap video. Fortunately if you're running this year's Boston, someone else is doing the work for you."
— Runner's World
"While crossing the finish line at the end of the day is likely a deeply satisfying reward in itself, adidas added a lovely (and very impressive) personalized touch for each runner."
— Adweek
80,000+ site visits, 13,000 continuing to adidas.com
+84% shares across social
We're capturing the excitement, support, and celebration that is Boston in a way no one has ever done before.
"
PAUL BOWYER — HEAD OF ADIDAS RUNNING U.S.
We're capturing the excitement, support, and celebration that is Boston in a way no one has ever done before.
"
PAUL BOWYER — HEAD OF ADIDAS RUNNING U.S.
 We could not be happier. Grow was extremely thorough, tactful and planned down to every detail to bring this to life.
"
Scott Frost — DIGITAL MARKETING, ADIDAS RUNNING U.S.